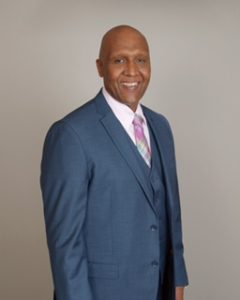 Pastor Charlvin B. Doty
Lead Pastor
Pastor Charlvin B. Doty serves as the Lead Pastor of Kingdom Christian Center. He was ordained as a minister on September 14, 2000 after being licensed in August 1992. Pastor Charlvin received a vision for the ministry of Kingdom Christian Center in the early 90s. However, God did not release him to go forth until 2014. In 2014, God has called him back to his hometown of Jacksonville Texas where he founded Kingdom Christian Center.
For more than 20 years before launching Kingdom Christian Center, Pastor Charlvin served in ministries of others knowing that his service was done unto God. He served faithfully in almost every area of church ministry from usher to Associate Pastor which thoroughly prepared him to provide oversight of Kingdom Christian Center.
Because he received deliverance through the word of faith, Pastor Charlvin preaches the uncompromising word of God. He demonstrates a sincere compassion for God's people. He has a passion for helping others learn God's plan and purpose for their life. His vision for Kingdom Christian Center is a church that is a cornerstone of the community, that provides vision, direction, hope and inspiration for all. He is committed to his calling as a pastor according to Luke 4:18,
"The Spirit of the Lord is upon me, because he hath anointed me to preach the gospel to the poor, he hath sent me to heal the brokenhearted, to preach deliverance to the captives, and recovering of sight to the blind, to set at liberty them that are bruised."
Pastor Charlvin believes that the word of God sets forth foundational relationship principles that guides his ministry: A relationship with God, a relationship with family, a relationship with our community and our personal relationship with others. He wholeheartedly believes that when these principles are followed we can impact our community. Each of us needs each other. The different areas of ministry within Kingdom Christian Center are focused on those principles.
Pastor Charlvin graduated from Park University with a Bachelor's of Business Administration degree majoring in Management. He is a graduate of New Light Christian Center Ministry Development Institute.
Pastor Charlvin retired in October 2016 from the State of Texas with more than 27 years of service. At his retirement, he was employed at the Texas Facilities Commission as an Asset Manager.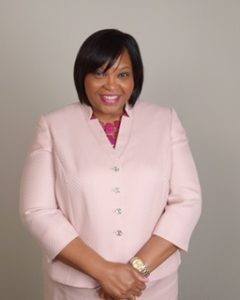 Pastor Loretta Doty
Administrative/Children's Pastor
Pastor Loretta Doty serves as the Administrative/Children's Pastor of Kingdom Christian Center. Pastor Loretta also calls Jacksonville, Texas her home. Pastor Loretta has served in ministry faithfully alongside Pastor Charlvin for more than 20 years. She is a woman of faith and believes in the power of prayer.
She
has a passion for ministering to young women in the spirit of Titus 2:4-5,
"That they may teach the young women to be sober, to love their husbands, to love their children. To be discreet, chaste, keepers at home, good, obedient to their own husbands….."
She also has a heart for married couples and believes that her marriage to Pastor Charlvin stands as a testimony of God's faithfulness.
Pastor Loretta graduated from the University of Texas at Tyler with a Bachelor's of Business Administration degree in Management. She is a graduate of New Light Christian Center Ministry Development Institute. She is also certified as a Senior Professional in Human Resources (SPHR). a Senior Certified Professional in Human Resources (SHRM-SCP) by the Society for Human Resources Management. Pastor Loretta is also a certified mediator.
She worked in the public sector for 30 years in the Human Resources field. In December 2019, she retired from state of Texas service while serving as the Human Resources Director at an area university.

Pastors Charlvin and Loretta have been married for more than 36 years. Together they have two children: Tiffani (Donald) Bush and Charlvin Torre' Doty (Adriane). They have three grandchildren: Charlvin Torian Doty, Raydon Charlize Bush and Donald Riley Bush.