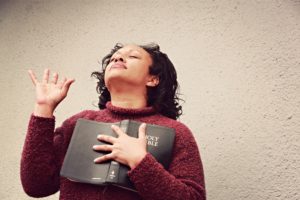 Caring Circle Women's Ministry
Caring Circle Women's Ministry is led by Pastor Loretta Doty. The Ministry's goal is to bring women of all ages together in the spirit of Titus 2:3-5 to strengthen them, to connect them with other women and to be restored, renewed and refreshed. The ministry meets on a quarterly basis. During the quarterly meetings, women fellowship, play games and participate in a topical study of God's principles. The content is relevant to a day-to-day walk with God. We laugh, we share and we grow in an open and loving fellowship. The ministry is open to members of KCC as well as the community.
Titus 2:3-4 The aged women likewise, that they be in behavior as becometh holiness, not false accusers, not given to much wine, teachers of good things; That they may teach the young women to be sober, to love their husbands, to love their children. To be discreet, chaste, keepers at home, good, obedient to their own husbands, that the word of God be not blasphemed.
Caring Circle Women's Ministry meets at 10:00 a.m. on a Saturday morning of each quarter in the Victoria Griffin Fellowship Hall. Please visit our Facebook page (@kingdomjacksonville) for upcoming announcements.